Effective utilization of analytics in decisions and measures and analysis of effectiveness
When decisions have been made on the basis of analytics, it is also necessary to be able to analyze the effectiveness of the measures taken, which in turn leads to changes in the collected information and forecasts. This creates a continuous cycle of effective analytics. We help our customers take into account the effects of decisions and the actions with the help of analytics.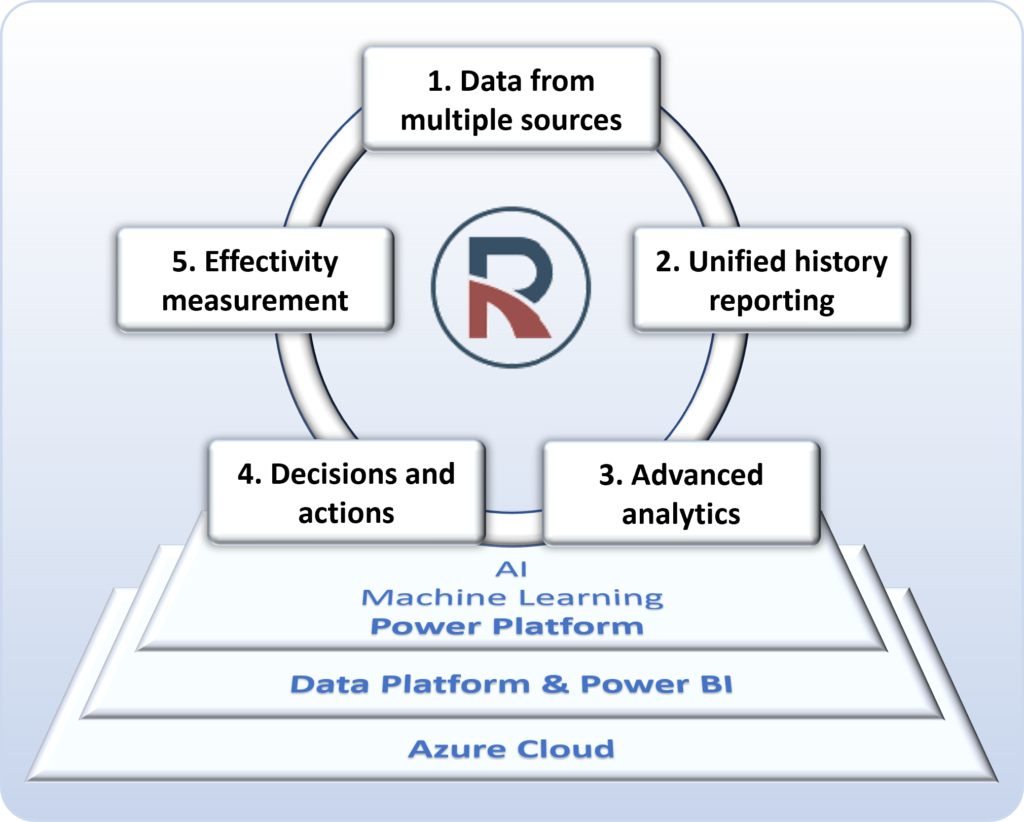 As one of the areas of effectiveness consulting, we have trained more than 50 people in the effective utilization of different areas of analytics over the past year.
Benefits
Source data is transformed into analytics
Management with information is transformed into measures
The measures turn into results and the effectiveness can be analyzed