Ready Insight provides complete analytics view of the whole operation of your organisation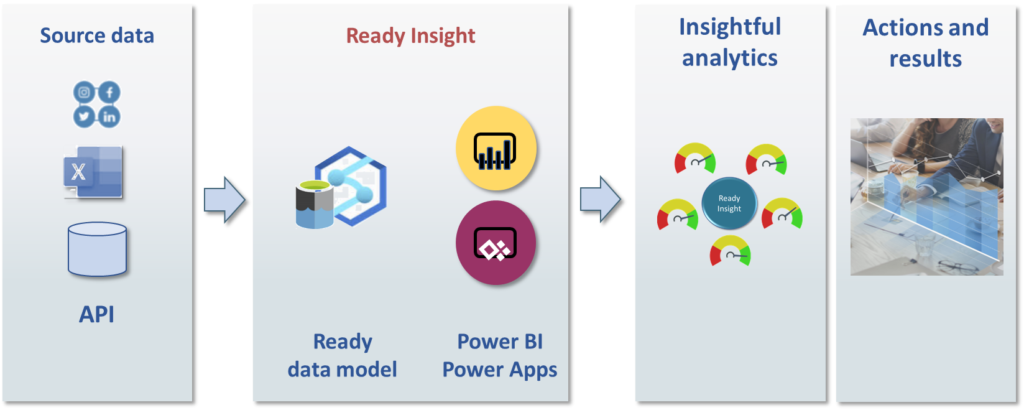 Progressive organizations manage not only their own internal operations, but also the kind of experience the organization produces for e.g. its stakeholders, customers or end users.
Ready serves at this level as well and helps to comprehensively assess the effectiveness of analytics also on the experience produced by the organization.
Ready Insight™ is the solution for combining and presenting a holistic view on the performance of the organisatoin.
Leave your contact information and we will tell you more about the solution!
Benefits
Conveniently get a real-time snapshot of your organization's activities on your mobile phone.
Based on analytics, you lead your organization's operations to a new level.
You can analyze the impact of measures on the organization's operations.
You can easily spot the areas of operation that need your attention.