Implementation and automation of analytics tools and applications
We help our customers to make effective use of the systems they have acquired and to quickly introduce new applications and tools when they offer benefits in operations. We also automate tasks and processes related to analytics. Our data processing and integration experts help connect the necessary source systems to the solution.
The tools most commonly used by users are Power BI for reporting and Power Apps for entering information related to reporting.
Power BI is a very versatile Business Intelligence tool that allows a competent partner or the organization's own power user to quickly build and publish reports for the organization. When data is combined from several sources and often, for example, from several Excels, which are updated regularly and may contain duplicate data, it is nevertheless helpful to have a partner who knows how to manage data. Below is an example of a Power BI view.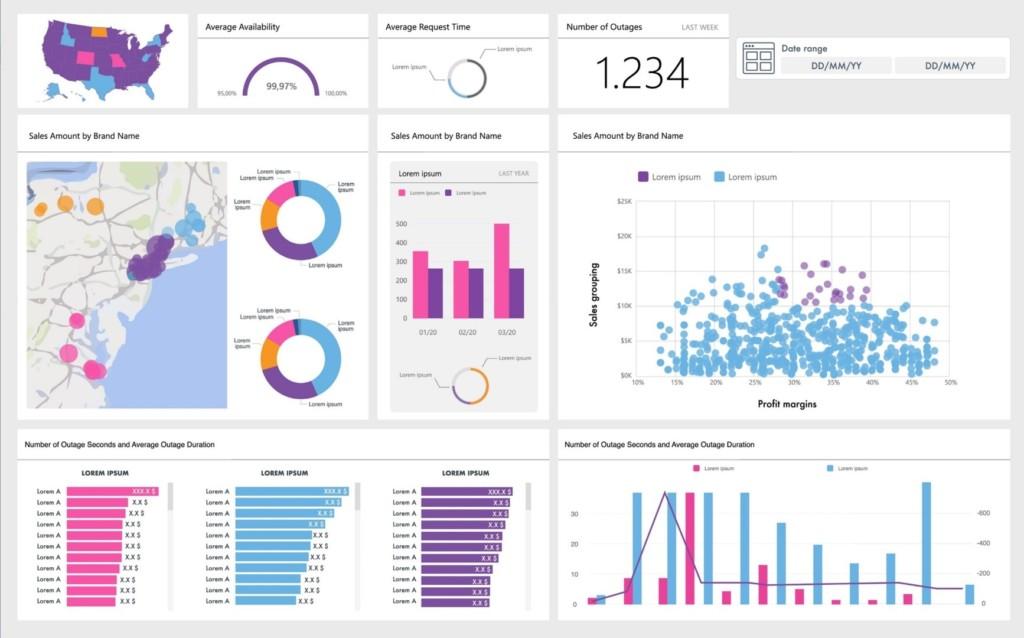 It is less commonly known that Power Apps is a so-called low-code development tool, i.e. requires little or no programming skills. Power Apps can be used to quickly create an application that can be used to enter additional information needed for analytics. Combining a Power BI report and a Power Apps application offers interesting possibilities. In the image below, inside the red frames, an example of embedding the Power App application in the report view. In this case, the application records budget information: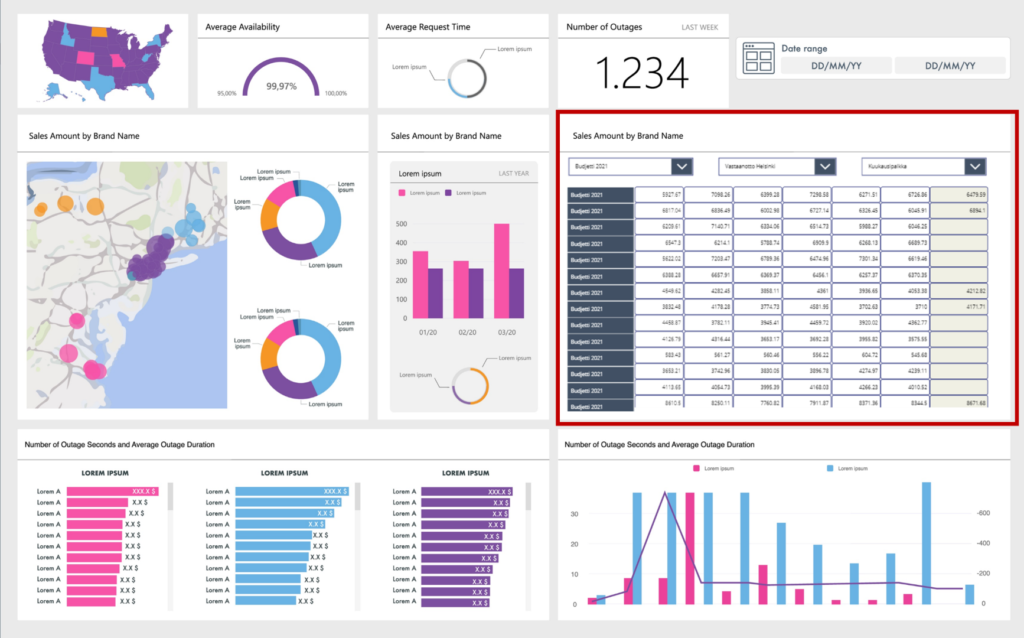 The same Power Apps application can be easily published to work natively on mobile devices and cell phones.